Welcome to

Highland Springs Wellness Center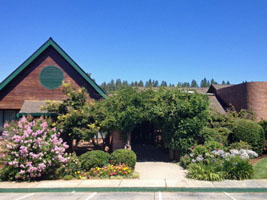 Providing Primary and Alternative Health Care in Nevada County, California.
The mission of Highland Springs Wellness Center is to provide the Nevada County community with the best, most compassionate, highest-quality primary healthcare services, using traditional, integrative, preventative, and alternative medicine modalities. Being the best means that Highland Springs Wellness Center offers a place of healing for our patients, with a caring staff, and board certified providers you can trust with your healthcare needs.
Highland Springs Wellness Center provides professional, confidential consultations for patients interested in medicinal cannabis, as well as primary care, integrative pain management, care of chronic adult illnesses, and preventative medicine.
We…
• Care for patients as we would wish to be cared for ourselves.
• Provide the highest quality service at the lowest possible cost, with the best utilization of our resources.
• Value and respect the uniqueness and diversity of all individuals.
• Keep your consultation and your medical records confidential.
• Refer you for a second opinion when you and the doctor treating you deem it necessary.
• Promote a family-like sense of common purpose within the clinic staff to enhance your care.

We are located in Grass Valley CA, halfway between Sacramento and Lake Tahoe in the Sierra Nevada foothills. See MAP and DIRECTIONS
Our hours are from 8am to 5pm, Monday through Wednesday and from 9am to 3pm on Thursday and Friday.
Medicinal Cannabis Patients Click Here »
Highland Springs
Wellness Center
(530) 274-2274
1061 E Main St. Suite 204
Grass Valley, CA 95945