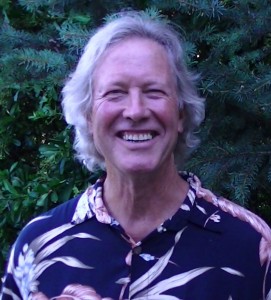 Hello, my name is Dr. Stephen Banister.
As a founding partner in Highland Springs Wellness Center, I seek to find the very best solution for each patient. I began prescribing medical cannabis in the early days; in fact, I was one of the first doctors in California to offer "scripts." Over the years, I have treated thousands of patients for many conditions. I bring to Highland Springs Wellness Center 40 years of experience in a broad range of medicine–from family practice, ER room, surgery, hospitalization care, holistic medicine, counseling, and even delivery. Today my patients are teaching me, as I observe and listen to their needs and concerns and monitor their results.
I have learned from my patients that chronic pain, sleep disorders, migraines, ADD and many other ailments responds well to medical cannabis without many of the side-effects or tremendous costs associated with pharmaceuticals.
With my associates, Dr. Sean Devlin and Dr. Ann M. Barnet, Highland Springs Wellness Center offers holistic and alternative therapies as well as primary care options. We are dedicated to working with patients to understand complex illnesses and uncover the best solutions. I see myself as a health coach, providing the advice and counseling needed to make lasting changes for long-term health. But every coach knows, it is the player that scores the points and does the work required to make sequential medical care meaningful.
I offer personalized coaching and counseling to patients with a wide range of difficulties, such as anxiety, depression, interpersonal difficulties and stress, as well as those with complex illnesses such as fibromyalgia, chronic fatigue syndrome, IBS and more. You may come in for a personalized consultation, with or without a medical cannabis approval.
We provide personalized care, listen and are respectful. Highland Springs Wellness Center is a consistent, community-based health resource. Come by, meet our friendly staff and see the difference personalized care can make in your life.
Dr. Banister is offering 20% off new counseling sessions―regularly $150.00 will be $120.00 for patients in September, 2012. Been away from Highland Springs for over one year? Use this special to return with a discount for counseling appointments!